The slicked-back hair, flashy suits and rimless black sunglasses, with an unlit cigarette in the corner of his mouth, Ishan "Sammy" Farha has the quintessential poker player look down to a T. His bling is on point, complete with gold bracelets and flamboyant necklaces, 'cause he's all classy like that. And while millennials are more likely to have heard of Patrik Antonius and Phil Ivey, Sammy Farha poker legend is the real OG. The man has all the cool, swagger, and underground charm of poker players of an era gone by, and he made his name in the early 2000s by participating in a number of tournaments.
It was a particular time when the tables were a pretty even mashup of old school players and up-and-coming new kids on the block. Online poker was just starting to gain momentum at the time, so the younger generation took off from there. But without forerunners like Farha, poker today wouldn't be what it is. So, in homage to the man himself, we'll reflect on his early life and see the road he took while carving his name in poker history. The world can now bask at Sammy Farha's net worth net worth.
Sammy's Humble Beginnings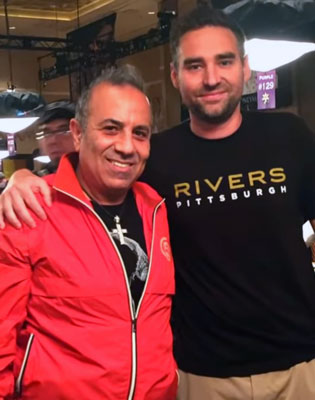 Sammy was born in Lebanon and spent a part of his childhood there. However, when the civil war broke out, he fled to the United States with his family. They made a home in Kansas, and Farha thrived and began to exhibit his natural talent, namely, for making money while playing games. He would make some extra cash for himself via games such as Pac-Man, pool, and pinball. He was also a good student, and in 1977 he graduated with a degree in Business Administration at the University of Kansas.
As life would have it, a series of events led him to Houston, Texas. Moving to this city proved to be a major turning point — it was here where he discovered poker. He won the first game he ever played in Houston and started saving up money to go to Las Vegas and practice for real. When he got there, he turned his $2,000 into $7,000 and never looked back. After four years of playing, he decided to quit his job in the late 1990s. He went pro, and as they say, the rest was history.
It's High Time to Raisy Daisy
Long before the WSOP Main Event in 2003, Farha began attracting attention. He became a regular at Omaha poker tables and was a breath of fresh air. With his characteristic look and personality, he immediately became recognizable. As for the cigarette that rested between his lips at every game, well, it was all the stranger seeing as Sammy doesn't smoke. It turns out that a friend gave him a cigarette one time for good luck, and Farha ended up winning. Since then, he's always sporting an unlit smoke. Of course, if he loses a match, he just gets a fresh one.
He would banter with the other players in his thick accent, constantly attempting to call someone's bluff. His special relationship with the English language gave birth to many well-known catchphrases, including "raisy-daisy." He is also reported to have said that he is so hot that his cigarette is going to light! This used to make even those with the best poker faces crack. And in turn, Sam's net worth got bigger.
Armed with this boyish charm, he started playing poker around Las Vegas, dabbling in a tournament here and there. He had a long way to go if he was going to rub shoulders with the best of the best. Aware of this, he worked on his game, which started to pay off, much to his delight. Namely, Sam Farha's net worth started growing as he won the highly-sought-after WSOP bracelet during a $2,500 Pot Limit Omaha game in 1996.
After this win, he became a household name among gambling enthusiasts, but he opted to devote his time to cash games. This is how he supported himself during this time. He would participate in high-stakes matches, showcasing his skills along with his style. Ultimately, he earned a reputation as an Omaha specialist. But it would take seven more years for him to truly leave a mark during one of the poker's main events. The year 2003 was Sam's luckiest year up to that point, and the one where his poker player clout turned to international fame.
How Farha Carved His Name in Poker History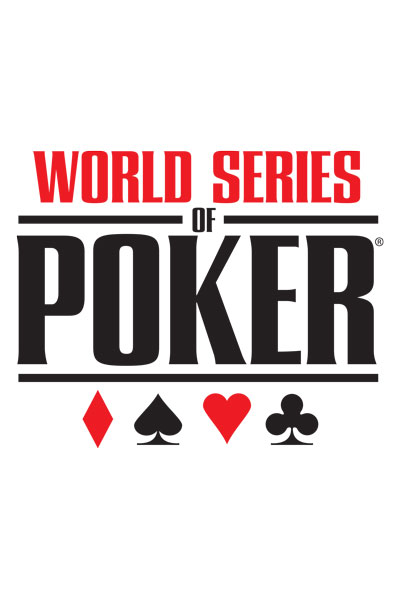 Everyone could feel the excitement in the air before the 2003 World Series Poker event. The event's popularity led to it being live-streamed on the Internet. Pocket-cams were being used, which made poker aficionados excited as they could follow the players' cards on the screen. Farha had made it through past the skin of his teeth, as he had almost lost everything to Berry Greenstein earlier in the tournament. But he made it to the finals.
No one could have guessed that, by the end of that day, they would all be left in shock and awe. All because of two men — Chris Moneymaker and Sammy Farha.
That final, fateful match kicked off at around 2 p.m., and lasted past midnight! Flashy Farha was up against the newcomer, who had come in to the tournament by qualifying at an online poker site. No one expected great things from Moneymaker, and everyone held their breath during their final showdown. In the hours leading up to this moment, Farha was in his element — completely charming and sharp, reading the other players' every move. It even seemed like some of the players were intimidated by him, and he'd unnerve them with his gaze. It was really no wonder one of his nicknames was Mr. Cool. However, he didn't have this kind of impact on Moneymaker, which proved to be a decisive thing.
Unbeknownst to Farha, young Moneymaker was also a good judge of character. In fact, throughout the day, Chris had analyzed Sammy, and he concluded that Farha would call every time someone at the table responded to his taunting. So, when they were the only ones remaining, he made sure not to repeat their mistake and remained calm. What he did next really paid off.
The Famous Poker Bluff
Moneymaker proved that his name was his omen. This was probably the reason why this game of poker ended the way it did. We're talking about a bluff that is possibly the greatest in the history of this game; it makes the annals, in any case. In the last stages of the face-off, Farha had better cards, and he wagered 300,000 chips. Although his hand was inferior, Moneymaker decided to raise — 500,000 — and Sammy chose to call. Following this, everyone was surprised by Moneymaker's next move. He said he was all-in, which, as Farha would later find out, was a perfect bluff.
Spectators thought that Sammy called his bluff as he famously said: "You must have missed your flush, eh?" From his part, Chris remained impassive and didn't even move. Unable to provoke him, Sam had nothing to go on, and people waited to see what he was going to do. In the end, he decided to fold, and Moneymaker won, earning $2.5 million in the process, essentially starting the poker boom. Even 16 years later, people are still talking about this moment, and both participants have become poker legends in their own right.
People still approach Sammy to talk about this and tell him that he should have called. By his own admission, he finds this irritating and claims that no one knows what's really going on at the table. It's easy to be a bystander and spout out wisdom when you're not actually in the game. In addition, he says that he doesn't like to mull over the past and only looks towards the future. That's the correct attitude in our book, too. However, he has repeated that sheepish approach in the Jamie Gold vs Sam Farha showdown. Jamie Gold bluffed and won. Many said this was one of the most painful matches to watch, describing Gold as a perpetual crybaby and an "easy kill". And yet, Farha didn't go for the jugular. The Jamie Gold vs Sam Farha match is seen as one of the most promising but ultimately disappointing games of all time.
Farha's Earnings
Don't feel too sorry for Sammy. He left the tournament with a cool $1.3 million, which is the highest prize he has ever won. After this event, he was approached by a lot of companies, and he decided to cash in his popularity. So, while his tournament earnings might be "humble" in comparison to today's poker stars, ol' Sammy took care of his own. He wrote a book and even had a movie cameo. He was in the film Lucky You with movie stars Eric Banna, Robert Duval, and Drew Barrymore. He was in TV shows as well, including High Stakes Poker. Sammy's charming persona also made him the perfect choice to be a spokesperson for Harrah's Las Vegas Casino. He also made some investments, so that Business degree certainly didn't go to waste.
After all his ventures, adventures, and investments, Sam Farha's net worth amounts to $100 million.
All in all, he has won three WSOP bracelets:
| Date | Country | Event | Place | Buy-In | Prize | GPI Points | POY Points |
| --- | --- | --- | --- | --- | --- | --- | --- |
| 2019-08-23 | Spain | €550 No Limit Hold'em - EPT Cup (Event #12) | 194th | €1,420 | $1,574 | 64.27 | 64.27 |
| 2019-01-02 | Spain | €220 No Limit Hold'em - Ladies Event | 3rd | €1,085 | $1,212 | — | — |
| 2019-03-26 | Monaco | €1,100 No Limit Hold'em - French National Championship (Event #4) | 72nd | €2,750 | $3,064 | 111.03 | 111.03 |
| 2019-03-02 | Estonia | €100 + 10 No Limit Hold'em - Hyper Turbo (#15) | 4th | €380 | $426 | 25.30 | 33.73 |
| 2018-08-31 | Spain | €550 No Limit Hold'em (Event #28) | 71st | €960 | $1,121 | 22.74 | — |
| 2018-05-01 | Monaco | €1,100 No Limit Hold'em #25 | 15th | €4,600 | $5,566 | 49.20 | — |
| 2017-26-01 | United States | $500 + 65 WPT500 Main Event | 184th | $500 + 65 | $900 | 5.08 | — |
| 2016-01-24 | United States | $1,500 No Limit Hold'em Monster Stack (NO re-entry) (Event #41) | 797th | $1,500 | $2,511 | — | — |
| 2012-01-24 | United States | $1,000 No Limit Hold'em (Event #44) | 65th | $1,000 | $5,149 | — | — |
| 2012-01-17 | United States | $1,000 No Limit Hold'em (Event #33) | 295th | $1,000 | $1,83 | — | — |
All were won playing Omaha poker. Fellow player Barry Greenstein even went as far as to say that Sammy was probably the most feared Omaha player. Also, he came to his defense by saying that Hold'em was never his thing and that people should be awed by his result against Moneymaker. According to Greenstein, Sammy had remained fearless throughout the game — a rare quality in the world of poker.
An Homage to Fierce Farha
Since even Greenstein paid homage to the mighty Farha, we feel that we ought to do the same.
Regardless of the outcome during the televised poker tournament, he still deserves everyone's respect. Novice players can learn a lot from him, including how to read other participants and stay at the top of their game while also being cool as a cucumber. Sammy Farha's net worth is yet another thing about him that demands respect. So if you want to see his flamboyant raisy daisy behavior first-hand, then we'd suggest watching some TV shows in which he appeared. Trust us – you won't regret it.
Top Sam Farha Related Questions
[select-faq faq_id='203′]
[select-faq faq_id='204′]
[select-faq faq_id='205′]
[select-faq faq_id='206′]