A slicked-back jet-black hair coupled with over-the-top suits; a dangling unlit cigarette; displaying a natural affinity for poker. In other words — the flamboyant Sam "Sammy" Farha. Although the millennials are more likely to have heard about Patrik Antonius and Phil Ivey, one shouldn't underestimate Farha. He made a name for himself in the early 2000s by participating in a number of tournaments where, with his approach and behavior, he prompted people to reminisce about the bygone poker era.
You know that period during which poker was played in smoky, dark rooms — away from the prying eyes of the public. These times seemed to in the distant past during the televised 2003 World Series of Poker, mainly because the old-school Farha was playing against the new kids on the block. Those who became popular when online poker was just starting to gain momentum. But before we delve into this famous event in more detail, we'll reflect on his early life. After that, we'll mention Sam Farha's net worth.
Sammy's Humble Beginnings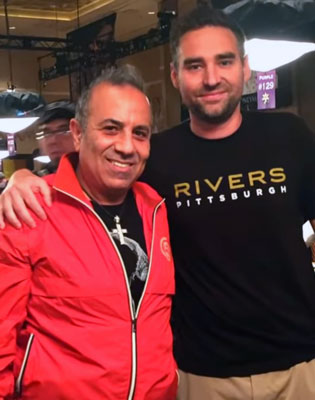 Sammy spent a part of his childhood in Lebanon. However, as the civil war broke out, his family and he had to flee for the United States. Ultimately, they made a home out of Kansas, where Farha began to thrive and exhibit his natural talent. He enjoyed certain games, such as Pac-Man, pool, and pinball — even going as far as making money off of them. His astuteness led him to the University of Kansas in 1977. He graduated with a degree in Business Administration.
Furthermore, a series of events led him to Houston, Texas. This city proved to be decisive — it was here where he found the magic of poker. Seeing that he'd acquired several thousands of dollars after only a couple of games, he started second-guessing his life choices. After mulling over his next step, he decided to quit his job somewhere around 1990. Then, he focused all of his attention solely on poker. And as they say, the rest was history.
It's High Time to Raisy-Daisy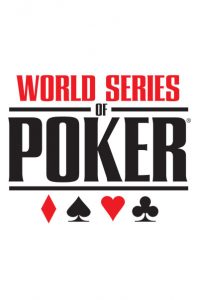 Long before the WSOP Main Event in 2003, Farha began attracting attention. He was a breath of fresh air and seemed like an all-around nice guy. He would often humorously engage with other players at the table. Every participant would revel in his attempts at calling someone's bluff. With an unlit cigarette hanging from his mouth and his thick accent, he would pronounce certain sentences that became his well-known catchphrases, including "raisy-daisy." This used to make even those with the best poker faces crack. And in turn, Sam Farha's net worth got bigger.
Armed with this boyish charm, he started playing poker around Las Vegas, and frankly, dabbled a bit during tournaments. He had a long way to go if he wanted to rub shoulders with the best of the best. Aware of this, he worked on his game, which started to pay off, much to his delight. Namely, Sam Farha's net worth started growing as he won the highly-sought-after WSOP bracelet during a game of $2,500 Pot Limit Omaha in 1996.
After this win, he became a household name among gambling enthusiasts, but he opted to devote his time to cash games. This is how he supported himself during this period. He would participate in high-stakes poker where he would showcase his skills. Ultimately, he earned a reputation as an Omaha specialist. But it would take seven more years for him to leave a mark during one of the poker's main events.
How the Poker Boom Came to Be
Everyone could feel the excitement in the air before the 2003 WSOP. The event's popularity led to it being live-streamed on the Internet. Even a pocket-cam was used, which made poker aficionados excited. Yet no one could have guessed that, by the end of that day, they would all be left breathless and in awe. All because of two men — Chris Moneymaker and Sammy Farha.
The final table kick-started at around 2 pm, and a fierce battle ensued. Not even by 12:30 am did they have a winner. But that was about to change soon. And in the hours leading up to this moment, Farha was in his element — completely charming and sharp. At times, he would focus all of his attention on the players, and some of them even wilted at his gaze. However, he didn't have this kind of impact on Moneymaker, which proved to be a decisive thing. This fellow secured his place in the tournament because he had shown his poker prowess online.
Unbeknownst to Farha, he was also a good judge of his character. Namely, throughout the day, Chris analyzed Sammy and established what was hiding behind his persona. He concluded that Farha would call every time someone at the table responded to his taunting. So when they were the only ones remaining, he made sure not to repeat their mistake and remained calm.
The Famous Poker Bluff
This was probably the reason why this game of poker ended the way it did. But before we get to that, we'll mention one of the crucial parts. We're talking about the bluff — perhaps the greatest in the history of this game. In the last stages of the face-off, Farha had better cards, and he wagered 300,000 chips. Although his hand was inferior, Moneymaker decided to raise — 500,000 — and Sammy chose to call. Following this, everyone was surprised by Moneymaker's next move. He said he was all-in, which, as Farha would later find out, was a perfect bluff.
And spectators thought that Sammy called his bluff as he famously said: "You must have missed your flush, eh?" From his part, Chris remained impassive and didn't dare even to move. Without the ability to provoke him, Farha had nothing, and people waited to see what he was going to do. In the end, he decided to fold, and Moneymaker earned $2.5 million. Even 16 years later, people are still talking about this moment, and both participants have become poker legends in their own right.
People still approach Sammy to talk about this and tell him that he should have called. By his own admission, he finds this irritating and claims that no one knows what's really going on at the table. It's easy to be a bystander and spout your wisdom when you're not actually in the game. In addition, he says that he doesn't like to mull over the past and only looks towards the future. If only others would do that too.
Farha's Earnings
Don't feel too sorry for Sammy. He left the tournament with a cool $1.3 million, which makes it the highest prize he had ever won. After this event, he was approached by a lot of companies, and he decided to cash in his popularity. For this reason, Sam Farha's net worth amounts to $100 million. This includes his poker wins, as well as the money he earned as a spokesperson for Harrah's Las Vegas Casino and from his other ventures. Other than this, he also participated in several shows, including High Stakes Poker. There, he can be seen using his catchphrases and entertaining everyone at the table.
All in all, he has won three bracelets:
$2,500 Pot Limit Omaha — earning $145,000
$10,000 Omaha Hi-Low Split-8 — getting $488,241
$5,000 Omaha Hi-Lo -—taking home $398,560
The above clearly indicates how good he was at this particular poker variant. Barry Greenstein even went as far as to say that Sammy was probably the most feared Omaha player. Also, he came to his defense by saying that Hold'em was never his thing and that people should be awed by his result against Moneymaker. According to Greenstein, Sammy was fearless throughout the game — a rare quality in this world.
An Homage to Fierce Farha
Regardless of the outcome during the televised poker tournament, Sammy still deserves everyone's respect. Novice players can learn a lot from him, including how to read other participants and stay at the top of their game while also being entertaining. So if you want to see his flamboyant behavior first-hand, then we'd suggest watching some of the TV shows in which he appeared. Trust us; you won't regret it.